RORGP News
Reach Out and Read 9th Annual Basketball Tournament 
On October 29, 2022, over 200 people gathered at Germantown Friends School for an exciting event that combined passions for basketball and literacy promotion. As of December 2022, the tournament raised $160,000, which will purchase at least 55,000 brand-new books for children in North Philadelphia!
To read more, click here: ROR summary 2022
---
Preventing Childhood Toxic Stress
NEW – American Academy of Pediatrics policy statement emphasizes Reach Out and Read's critical role. To read more, click here.
---
Supporting Early Literacy for Babies and Toddlers in Military Families
Our very own team member, Katie Lane, MPH, wrote a short article highlighting the exciting news of the care act. Representatives Chrissy Houlahan (D-PA) and Peter Meijer (R-MI) introduced their bipartisan CLIMB Act to permanently authorize the popular programs on military installations and at military treatment facilities (MTF) that help improve childhood literacy in military families. To read more, click here.
---
Diverse Book Recommendations
A key component of our Diversity, Equity, and Inclusion strategy focuses on promoting more culturally responsive children's books that serve as mirrors and windows. To do this work well, we are expanding our thinking and assumptions to ensure we are truly maximizing the opportunity we have as a Reach Out and Read national network.  To read more, click here.
The Reach Out and Read Diverse and Inclusive Booklist demonstrates the richness of books available for children and families. In addition, it offers practical tips for choosing diverse and inclusive books, as well as elements to avoid. The list is available in a one-page condensed version and a multi-page version with book descriptions.
Diverse and Inclusive Book ListDiverse and Inclusive Book List with Descriptions
---
Year Round (and Summer) Reading
The local libraries in Southeastern Pennsylvania offer wonderful, free reading programs. Below please find links to the 5 county libraries. These programs at the library offer a great way to expand your child's mind and keep the year round reading fresh and engaging!
Bucks: https://buckslib.org/summerquest/
Chester: https://chescolibraries.org/kids/discover-chester-county-library/summer-reading-club
Delaware: http://www.delcolibraries.org/summer-quest
Montgomery: http://mnl.mclinc.org/whats-new
Philadelphia: https://libwww.freelibrary.org/programs/summerreading/

---
Philadelphia Pre-K and Kindergarten Registration
Get a Great Start! Click here to learn more and register online for Pre-K and/or Kindergarten.

---
The Power of Storytelling for Families Navigating a Pandemic
"In medicine, it's often called doorknob syndrome…as my hand reached toward the doorknob, I (Danielle) reminded mom of the book we used to start the visit, provided through our Reach Out and Read (ROR) program…" Read this entire blog by RORGP Associate Medical Director Danielle Erkoboni, MD and Policy Manager Katie Lane, MPH:
The Power of Storytelling for Families Navigating a Pandemic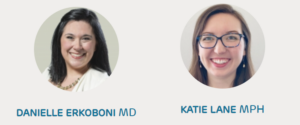 ---
Books are Mirrors and Windows
Books help start ongoing conversations between parents and their young children about  difficult and  timely topics such as the  COVID-19 Pandemic  and Racial Equity. As parents and caregivers search for the words to deal with our own anxieties, books can give children great comfort along with a better understanding and explanation.  It is powerful to read or listen to a story about someone like you.  Books, too, allow us to view and understand lives that are different from our own, like a window into other experiences with a diversity of people, topics and worlds. At Reach Out and Read Greater Philadelphia, we're committed to increasing access to inclusive books for young people of all races and backgrounds.
---
Reach Out and Read is on the Air
Check out all of the different podcasts featuring Reach Out and Read!
Reach Out and Read National– A podcast centered on the belief that children's books build better brains, better family relationships, and happier, healthier children and societies. Host Dr. Dipesh Navsaria, a pediatrician with a children's librarianship degree dives into a wealth of varied early childhood health and literacy topics with expert guests examining the many facets of supporting the parent-child relationship as key to early success.
iHeartMedia Philadelphia Community Podcast  – Featuring Drs. Haecker and Erkoboni about their roles as pediatricians and talking with parents about the importance of reading aloud
Tell Me Podcast – Featuring Trude Haecker, MD and Danielle Erkoboni, MD about the "power of one" and Reach Out and Read
---
2020 The New York Times Article
Check out another amazing article by Reach Out and Read's National Medical Director, Perri Klass, MD, in The New York Times.  Read more into what is worrying pediatricians during the COVID-19 pandemic – here.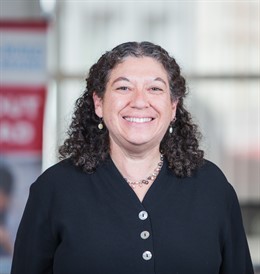 ---
RORGP Creates a YouTube Channel
We're now on YouTube! Check out our new YouTube channel where we are participating in the #ReadTogether challenge!
---
Archive of Reach Out and Read Greater Philadelphia Newsletters
RORGP APRIL 2021 NEWSLETTER RORGP MARCH 2021 NEWSLETTERRORGP FEBRUARY 2021 NEWSLETTERRORGP JANUARY 2021 NEWSLETTER RORGP DECEMBER 2020 NEWSLETTERRORGP November 2020 NewsletterRORGP OCTOBER 2020 NEWSLETTERRORGP September 2020 NewsletterRORGP JULY 2020 NEWSLETTERRORGP July 2019 NewsletterRORGP December 2019 Newsletter
---
The New York Times Article
Check out Reach Out and Read National Medical Director Dr. Perri Klass', M.D. article in The New York Times! Read more into how essential literacy and language development is all of our lives. Click Here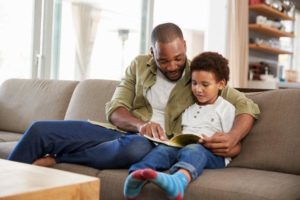 ---